This post is geared towards the sales teams or salespeople out there punching in a tough environment right now
As I write this, I keep thinking of times in my sales career (good and bad) and reflecting on what has worked, what I changed, how I developed over the years, the change to recruitment (mid-career) which was still a sales skill on personnel to the client process.
If you have tracked my early career story on my profile then you will see that it all started in retail for me.
Without knowing it. The establishment that gave me the tools and key skills to move into sales was in retail.
Customer service
Trust
Delivery
Listening
Advisor
Human to human
Relationship
These core skills shaped me as a listener, talker and advice-giver. People trusted what I said.
The daily routine on what we delivered at this establishment was now built-in. The process was the same. The goal was the same. Money in till. Customer retention.
So when I moved fully into a sales role. I had these core skills to help me.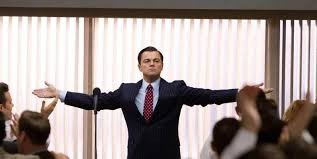 When I did. Most of my friends said. You were always a salesman. Born. Strange. I did not see it. They did.
My path through sales and business has been different and always a learning curve.
Each sector, each step up, each business added something to my armour and something to think about. Always Listening. Always learning.
Keyword. Listening. I have always been listening to what else is going on. What's new?
Keyword. Learning. I have been continuously learning in my sales career to stand out.
The business world is constantly changing.
Digital, AI, automation, tech, data, remote.
So, now we are in a pandemic. The old way of working has gone. We have to get used to this new way of working and a new approach to relationship building and prospecting by using social.
How are you getting on? Learning? Developing? Engaging. Sharing. Being social?
Hubspot tells us that it is vitally important to train your sales reps in social selling.
They tell us about the benefits it can give you and your business and the people within your business.
There are over 3.8 billion people globally who use social media. We know that at last check Linkedin has over 725+ million users. A huge network of opportunity.
Think about that for a second.
Qualified prospect interacting and engaging online and social.
Accelerated pipeline and shortened lead time.
Posting content that says who you are, what you do, why you do it.
Driving traffic and connections to your profile and building trust by sharing knowledge.
Creating tailored posts and articles that give your audience and prospects more and more.
Humanising your content across the platform that shows a personal side of your life.
Tracking the leads, prospects, engagement, conversations, growth, inbound, commercials.
Discussions have been had over the wider team and other business about departments always learning and building knowledge.
Engineers. Learning to changes in practice, methods, efficient operations.
HSE. Learning and developing to tie in with new compliance and regulations.
Legal. Learning and providing new guidance as laws and legal legislation changes.
Finance. Learning. Automation, process and the digital shift.
Operations. Learning new processes, business, people & centric approach.
Marketing - Tech and digital changing. Media development, tool enhancements.
So why should sales teams and salespeople not consistently be lead towards always learning new ways, developing new skills, getting them ready for this new landscape we live in. Social Selling & Influence should be built into any sales teams programme and profile in development as we stand now in 2021.
Digital transformation is in full swing. 2025 is now 2021.
If you are sitting looking for all the information online as to how to do it. STOP. There is too much information to digest and knowing what to look at will break you.
The best thing any business and their employees can do right now is to speak to each other, work a plan, speak to management. Ask the question.
Should we be more strategic on social?
Discuss as business and team.
How do we connect with our prospects now, as what we used to do is not working?
Be honest and open.
Is what you are doing and have done for years not getting any return for the investment and time you put into it?
Can you give an honest commercial answer to what 2021 will look like as a business, and have you projected a pipeline for the old way without social being in that plan?
Gartner suggests that 49% of the Top Sales Leaders believe that:
Accelerating early pipeline is key.
Lead Generation & Management Efforts are key critical to the success of any business over the next six months.
Buyers behaviour has changed and continues to change. How can you deliver on a new social sales strategy that can take your business forward?
The answer is with Social Selling & Influence.
We are helping and guiding teams in large organisations and SMEs to upskill teams across sales, marketing and the C-Suite so they are in a digital arena and working towards the future of business. Online & with Influence.
It a hard pill to swallow for some teams and people, but what else can you do.
We are here to help. Not hinder. We are here to take you on the social selling journey.
When you talk to us. When we show you the process. Then you will get it. Excitement starts
It hit me like a tonne of bricks. Effort and continuous improvement are at the core.
So if you are in a tough spot right now as a business, as a sales team as departments looking at connecting better with clients or prospect, or just curious as to what we do, what it is all about.
Then speak to me or the wider team and we can have a simple light chat human to human and talk.
I work with a larger social selling & influence team who would be happy to assist and support the shift in your business and social journey.
It's the end of January.
Get ahead of the forecast.
Build the pipeline to track inbound all from social.
Upskill and become social champions.
You'll wonder why you waited so long.
Enjoy the rest of your week.
Thanks.
Kevin Milne. Social Selling Advisor.
#socialselling #digitaltransformation #sales #learning #business #teamwork #leadership #print #logistics #translation
{
B2B buying behavior has grown even more unpredictable due to COVID-19 and market volatility. Gartner research suggests that over the next five years, an exponential rise in digital interactions between buyers and suppliers will break traditional sales models.Download Gartner's report to discover top trends shaping future sales strategies, processes and resource allocation
https://www.gartner.com/en/sales
unknown

x

500