"By 2025 Gartner expects 80% of B2B sales interactions between suppliers and buyers to occur in digital channels."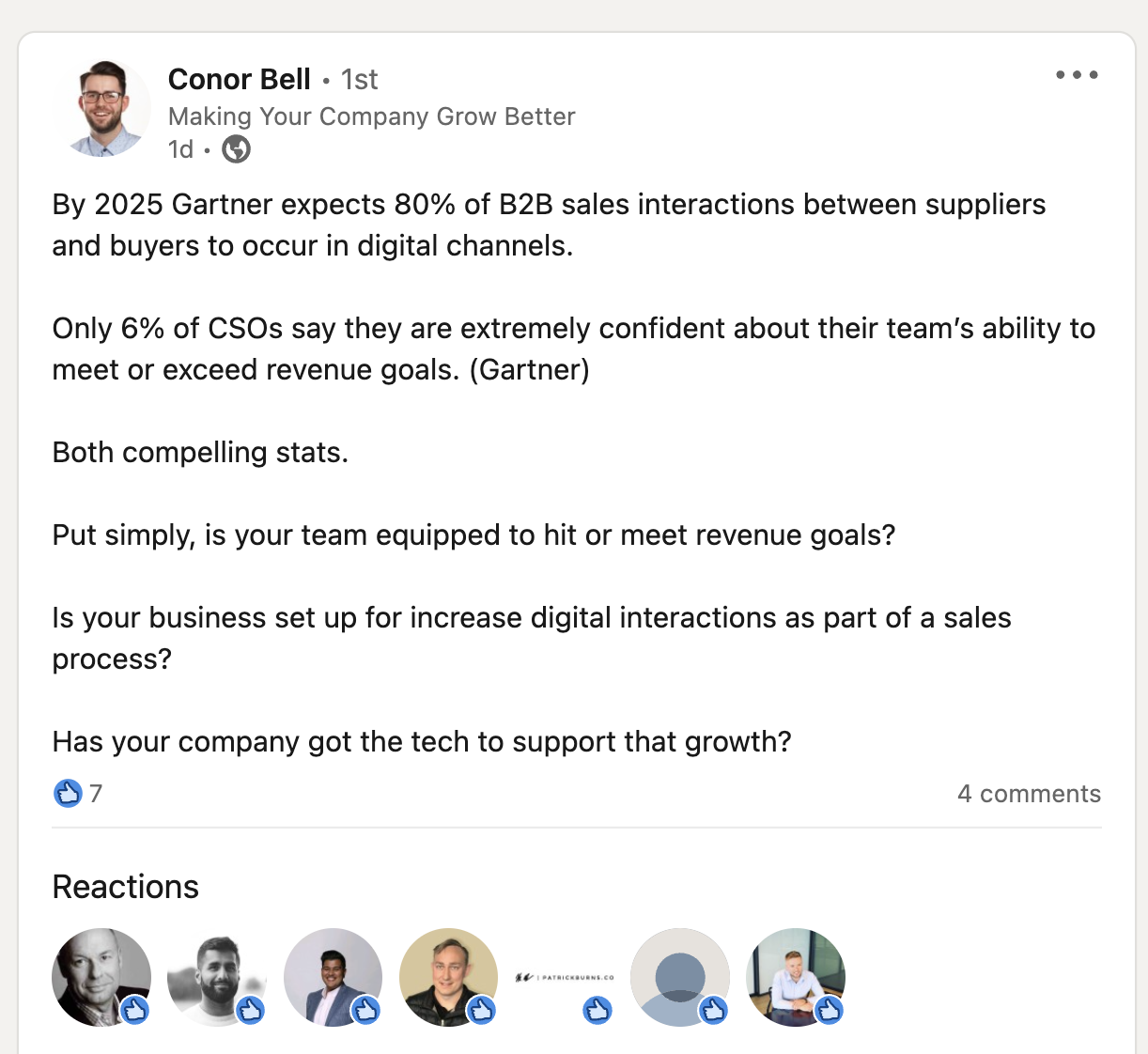 Here is a post by Conor Bell on Linkedin, the post is here.
He goes onto say.
"Only 6% of CSOs (Sales leaders) say they are extremely confident about their team's ability to meet or exceed revenue goals. (Gartner)"
I asked him. "which sales methodologies CROs using today to reach this digital buyer!"
Of course there is only one sales methodology to support this in the world. One that has been built in the world of social with social at its core.
Want to know more about social selling, check out my new book
"social selling techniques to influence buyers and changemakers - 2nd edition".
In this brand new edition, I have updated all the text, I have also got 15 practitioners, so people who are doing this already to explain how they are get (practical) business benefit. From the CEO that has been running a digital business for over 18 months to sales leaders who use social selling every day.
Articles on how these business have and are implementing digital, from Mercer, Telstra Purple, Ring Central, Cyberhawk, Namos, Ericsson, Crux Consulting, DLA Ignite and more.
It's available on Amazon worldwide. Link to Amazon.com here and Amazon.co.uk here.
unknown

x

500
Recent posts from Digital Leadership Associates